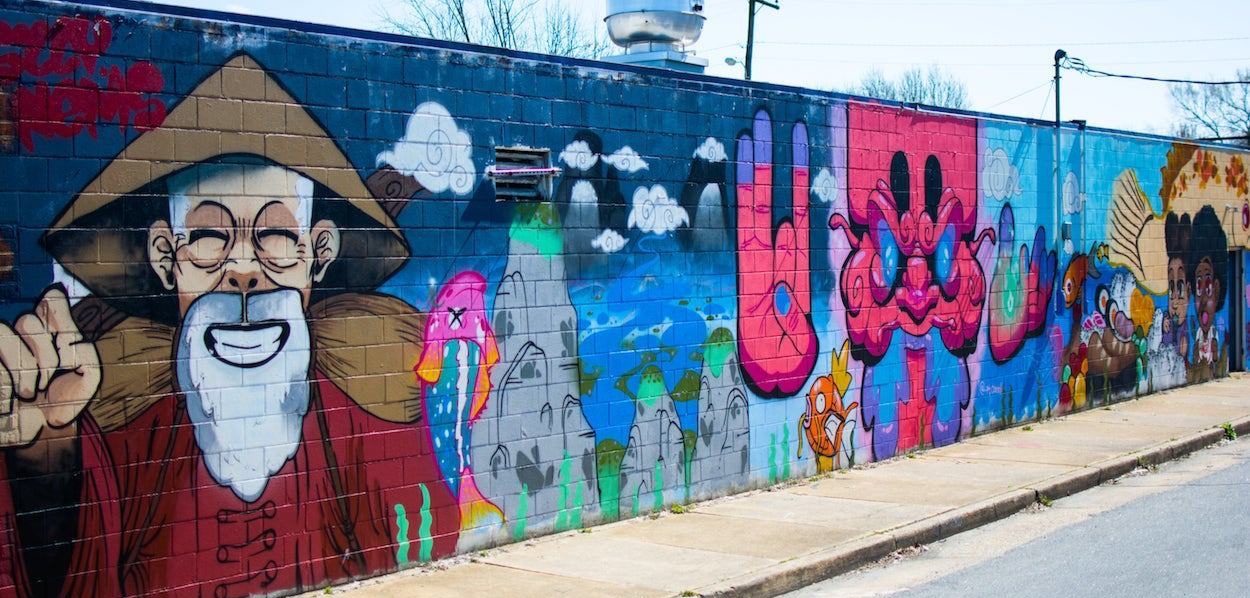 All City Art Club is a Collaborative arts project focused on the improvement of the community in Richmond, Virginia and beyond.
On July 27th, a hot 90º Saturday, a group of street artists that call Richmond home gathered around an unassuming building at the corner of 5th & Albany in the revitalized Manchester, for Paint Party, a celebration of street art, music & creative community. Sticker bomber CRUDCITY and MEME, founder of the all women graffiti & skate crew Few & Far, organized this event.
Richmond Born-Maryland based author & photographer Joi Donaldson is working to change the way women and femmes of color feel about themselves. This is important because since childhood, women of color and femmes are shamed about their bodies. Spending a lifetime being programmed by your culture, as well as society while navigating self-criticism is a daunting task. Many women would never step in front of a camera, TTSLRVA is seeking to change that.
One of the beautiful things about rap music is the different styles, the different flavors you can have at one time and they are all equally dope. You could have a mix with Kendrick Lamar rhyming crazy fast then a Freddie Gibbs joint on right after and sprinkle some Nas in there, 3 different styles of rap, all dope.